Community forest, conclusion and reference
Satashidham CFUG of Shivasatakshi Municipality plays a vital role for conservation, utilization, management and development of forest resources by the direct participation of user groups in the local level of community. Moreover, as participatory approach Satashidham CF has not only provided the basic need of the rural people but also enhanced the rural livelihood. It has also empowered people towards identify or realize their problems, team buildings, group dynamism as well as self- motivation in community development activities.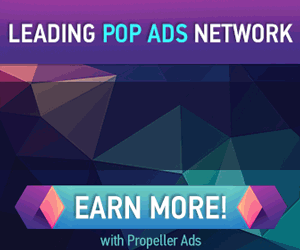 As we know, each and every thing has its positive and negative impacts on the community, so is found in Satashidham CF. During the time of field study it was observed that CF program has now become an integral part in the life of rural people despite some negative issue that the participation women is high than men but the role of women is inactive in decision making process. However, situation is slowly being more favorable for the women's participation in decision making level day by day.
The following recommendations are suggested from this study for an effective management and conservation of this community forest:
Strict rules should be formulated and implemented to discourage pollution.
License system should be started to disallow over extraction of fodder.
Women participation in the forest conservation should be emphasized.
Research must increase in community forest.
Proper marketing network need to be established.
Deforestation should be stop.
Laws should be formulated against illegal trade and pouching.
Bajracharya, D.1987. Deforestation and the food, fuel context: historical, political perspective from Nepal, accepted for publication in mountain research and development.
Baniya, A. (2000), Effectiveness of Forest User Group: An Assessment in Bongadovan VDC in Baglung District". A Dissertation submitted to the department of Sociology and Anthropology for partial fulfillment of the requirements of Master's Degree of Sociology, Patan Multiple Campus, Lalitpur, Nepal.
Baral N. R. (1993). Where Is Our Community Forest Banko Jankari, Vol 4(1) pp 12-15, A Journal of Forestry Information for Nepal?
Bhatia, A.(1999); participatory forest management, implication for policy and human resource development in the Hindu kush Himalayas: volume v, ICIMODE, Kathmandu.Central Bureau of statistics (1996). Nepal living standard survey, Kathmandu Nepal.
CBS. (2001). Population Census: Kathmandu, Nepal.
Chhetri, R. B. and T. R., Panday. (1992), User Group Forestry in the Far Western of Nepal. Kathmandu: International Centre for integrated Mountain Development.
FAO. (2000). Leasehold Forestry of the Poor: PAI, July–September, FAO, Rome, Italy.
Gilmaur, D. A. and Fisher, R. J. (1991). Villagers Forests and Foresters: The Philosophy Process and Practical of Community Forest in Nepal. Kathmandu: Sahayogi Press.
Giri m.k. (1989). A review of literature on posture & fodder, including a documented list of references in Nepal Himalayan posture and fodder research FAO/UNDP. RAS/79/121. Kathmandu; IUDP, FAO.
HMG/N 1993. Forest Act 1993 (in Nepali). Ministry of Forests and Soil Conservation, Kathmandu, Nepal.
HMG/N. (1993). Forest Act 1993: Forest Department, Kathmandu, Nepal.
Hobley, M (1996). Institutional change with in the forestry sector. Centralized decentralization overseas development institute.
Joshi, N. N. (1995). Factors Influencing Participation of Members of Forestry User
Groups in Community Forestry in the Hills of Nepal; Unpublished Ph.D. dissertation in Rural Sociology in the Faculty of Human Ecology, University of Pertanian, Malaysia.
Karki, M. V., Jay, B. S. and Karki, N. (1994). Sustainable Management of Common Forest Resources: An Evaluation of Selected Forest User Groups in Western Nepal. Kathmandu: International Centre for integrated Mountain Development.
Lamichhane S. (2000). Role of Non Government Organization in Community Forestry Development: A Case Study of Ramechhap District, an unpublished M.A. dissertation in Sociology/Anthropology, T.U. Kathmandu.
Lund, J.F, Burgeness, N.D, Chamshama, S.A Dons, k, Isango, J.A Kajembe, G.C et al(2014). Mixed method approaches to equivalent conservation impact: evidence from decentralize forest conservation in Tanzania environment conservation. 1-9
Karki, I.S., and Tiwari, S. (1999). Towards Sustainable Management of Forests: Learning from the experience of Community Forest in Nepal: In proceeding of an International Seminar on Sustainable Forest Management, August-September 1998. Pokhara, Nepal.
Malla Y. B. and Fisher R. J. (1988). Planting Trees on Private Land in Nepal: The Equity Aspect, Multipurpose Trees for Small Farm Use Workshop, Thailand, Winrock International and F/FRED, Pallaya.
Nepal forest act 1993 and forest regulation (1995). His majesty's government of Nepal.
Pokhrel, R. K. (1999). An Overview of Participatory Forestry in Nepal's Terai, Banko Jankari: Vol 9 (1), A Journal of Forestry Information for Nepal.
Rahnema, M. A. (2000). Development Dictionary: A Guide to Knowledge as Power, edited by Wolfang Sachs, Delhi, Orient Longman Ltd.
Ribot, J, lund, J.F, & Treue, T.(2010). Democratic decentralization in sub-saharan Africa: Its contribution to forest management, livelihood, and enfranchisement. Environmental conservation, 37(01), 35-44.
Robinson, P.J(1987). The dependence on crop production on trees and forest land. In R princely and M.J swain(eds). Amelioration of soil by trees. London: common wealth science council pp. 104-120
Sarre, Alistair (2012). What is community forest. The RIC Goo. d Wood Guide
Sharma, D. (1999). Community Forestry at Kathmandu District Nepal: Banko Jankari 9(1), Kathmandu, Nepal.
Shrestha, K.B. (1996). Community Forestry in Nepal: An Overview of Conflicts: Discussion Paper Series No. MNR 6/2: ICIMODE, Kathmandu, Nepal.
Shrestha, K. B. (1994). Community Forest in Nepal and Overview of Conflict, Banko Jankari Vol. 4(1) pp 101-107, a journal of Forestry Information for Nepal.