Community forest data analysis
4.1 Socio-economic background of respondents
Out of total 330 households, 10.0 percent households were taken as sample of this study. Out of 33 households (10.0 percent), 43.6 percent households were made from stone, mud and steel, followed by 32.7 percent from wood, maid and steel, 20 percent from wood, maid and straw and only 3.6 percent households were made from RCC (rod, concrete and cement) buildings. Selected respondents' sex, caste/ethnicity, religion, family type, and economic activities, have been presented in the following way;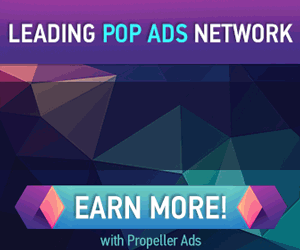 4.1.1 Gender Composition
Selected respondents sex has, corresponding its frequency and percentage, been given in the following table;
Fig 3: Gender of Respondents

4.1.2 Age Distribution
Age, a most significant variable, determines the flow of participation in the activities of community forestry. The most of the individuals participated in Satashidham CF were between the age group of 41 to 50, followed by 36.36 percent, from 31-40 was 21.21 and 15.15 percent from 22-30 . Table 2 also shows that only 6.6 percent participants were aged above 60 unveils the fact that participation in the activities of the community forestry from the old generation is very rare. People above the age group of 60 is very slim because , people of above 60 cannot perform active role in the activities of CF so they have found to be placed as the advisor.. Similarly, people below 21 are less active because most of them are busy in their study.
Participants' age group in the activities of the community forestry has been grouped by below 21, 21-30, 31-40, 41-50, 51-60 and above 60 gradually, presented in the following way:
Fig 4: Age group of participants
4.1.3 Caste/Ethnicity
It is no doubt that Nepal is a multi-caste/ethnicity country so people of different caste/ethnicity live in Nepal. While conducting the field work in Satashidham CFs, different caste/ethnicity viz., Brahmins/chhetri 42.42 percent, Mongolians 33.33 percent, Dalits 15.15 percent and others 9.09 percent were found to be involved in Satashidham community forest.
Fig 5: Caste/ethnicity of Satashidham CF

4.1.4 Religion
Nepal is the mosaic of the different religious groups of people. As a result of it, mainly three religion followers' viz., Hindu, Buddhist and Christians were found in the field survey. The most of the participant people (72.72 percent) in Satashidham CF were the followers of Hindu Religion whereas the followers of Buddhist were only 9.09 percent.Followers of Christian religion were 6.06 percent and muslims and others were 12.12 percent . This figure reveals the fact that majority of the individuals participated in Satashidham CFs were the followers of Hindu Religion. It is interesting to note that Satashidham CFs has been found heterogeneous. However, there is unity in diversity in the activities of Satashidham CFs . They were not discriminated being distinct religion.
The numbers of participant people as well as their corresponding frequency and percentage, based on religion, has been presented in the following table:
Fig 6: Religion of respondents
.
The chapter discusses about overall management system of CFUG.
The Satashidham Community Forestry User Group was formally registered in District Forest Office of Jhapa in 2056/01/14 for forest conservation, utilization, management and development by the user group. As per discussion with the executive committee members, key persons and review of relevant documents of Satashidham CFUG during the field survey the following objectives are found included in Satashidham CFUG.
To preserve and promote the existing forest as a community forest.
To disseminate appropriate conservation system to the wildlife available in CF area.
To conserve medicinal plants and used them properly.
To perform plantation in the open area of the CF.
To decrease the land-slides and erosions by conserving the forest.
To communalize the forest by improving the degrading environmental pollution.
To disseminate the communal feeling of the forest.
To provide different forest products to the entire members without any hamper to the forest status.
To conduct various services oriented as well as money oriented programs.
To develop tourist activities by improving forest status.
To construct developmental infrastructure by using the income of forests and so on.
The overall forest management system in Satashidham CFUG can be described as operational management, protection management, utilization management and promotion and development management which have been briefly described below.
The operation management includes the overall operation processes for management such as formation of users group, executive committee, other general rules and regulation of community forest, office management and financial status which has been described as following:
Individual who regularly uses forest for grazing animals and collection of forest's products is known the forest user or primary user. The forest user group includes all the members of a community.
As stated in constitution of Satashidham CFUG, people living permanently within the boundary of the forest are the permanent member of the user group. One member from each interested family who wants to be the member of community forest has to follow some legal process to be a member of Satashidham CFUG.
Each person has to pay rs.220 in total to be a member of Satashidham CFUG. Each person has to pay rs.100 to submit the application as the entrance fee for permanent member ship. Extra rs.100 has to pay to be a member and rs.20 for holding a membership card. The entrance fee and membership fee are non-refundable. The person who holds the identity card becomes the user of the community forestry. All of the family members have right to enter into forest and involve in the activities of community forestry. There are some criteria for eligible member.
One member from each household has right to be a member of Satashidham CFUG.
The member should be household owner or representative living within the working area of Satashidham CFUG.
The member has to agree to follow the rules and regulation of Satashidham CFUG.
The member has to be mentally health and without any immoral habits.
Membership once given to the users can also be withdrawn or rejected by executive committee in following cases;
If any member does not allow the rules and regulation as stated in constitution of Satashidham CFUG.
If any person makes harms on forest.
If any member betrays the user group regarding its operation, promotion, and financial aspect.
If any person involves in forest related illegal activities.
Satashidham Community Forestry has 180 primary users and 12 users' group managing 311 hectares forest area. Primary users and users' group are classified on the basis of right of access and usage. Primary users are real users of the forest. Users' group of Satashidham CF is the village level committee of users. Each village has one committee of user group.
As per the constitutional norms of Satashidham CFUG, all the president of village users' groups has right to choose, by consensus or through the exercise of voting, the major five positions of executive committee namely, president, vice-president, secretary, vice-secretary and treasurer, and the president of every village users' group become the member of executive committee automatically. Interesting thing of this community forestry is that one should be the president of village level users' committee to be a member of executive committee of the community forestry.
Forest Users Committee plays a significant role in protecting and managing the forest with the help of participants' people. People have to follow prescribed rules, regulation and operational plan of community forestry. If management committee needs to change the constitution of forest and add new rules than they have to call general assembly. Than they have been formulate new rules with the agreement of the general users. However, the new rule changed by the agreement of users is necessary to approve from District Forest Office.
The duties and responsibilities set by the Forest User Committee for the effective implementation of Community Forestry activities are as follows:
To call the meeting of User Committee once in a month for the discussion on forest management and forest related other casual problems.
To take the required steps to employ the operational plan.
To punish and fine the individual who violate the rules and regulation of operational plan and constitution of Community Forest.
To consult with District Forest Office to take necessary technical advice and help.
To record the income and expenditure of the institution that needs to present in general assembly to approve from group users every year.
To dismiss the position of User Committee Member if somebody involved in harm activities related to the forest and forest user group.
To use and distribute the forest products equally as mentioned in operational plan.
To check whether user are performing their duty of forest protection or not.
To notify the users about the works and decisions of Forest User Committee.
To perform other concerned works of Community Forest with the help and advice of general users.
To identify the new problem and challenges and make new strategies for future.
To discuss about progress of the previous activities or program.
The protection management includes the activities regarding conservation and protection of forest, forest products, wildlife and encroachment etc. It includes forest plots, forest guarding system, rules and regulation, penalty system.
The forest should be protected from fire, grazing encroachment and illegal cutting and collection of forest products. They have not appointed and arranged any guard to protect and watch the forest every day. Different rules have been made for the protection of Community Forestry because protection of forest is major job of Community Forestry team. Every user of Satashidham CF has been assigned to present in the duty as volunteer on a rotational basis. They also supervise each other and if anyone has been found with stolen forest products are informed to User Committee for punishment. Grazing is completely prohibited to protect small seedling and samplings of tree species and medicinal plants.
Some notice about the protection of Satashidham CFUG
The things that can cause fire are strictly prohibited to take within the forest area.
Grazing is strictly controlled to those plots and areas where recent plantation is made.
Besides these areas, the other barren areas of the forest areas are open for grazing. But it is strictly prohibited to catch and kill wildlife and birds within the forest area.
Bedsides the recently planted area, grass cutting is open in other forest areas. The small herbs are allowed to cut as grass.
The other forest products such as firewood, leaf litter, fodder and timber for agricultural equipments are allowed to collect only in the prescribed dates.
The operational plan has some provisions regarding penalties for the violators of the rules in accordance with the nature of the crime and the level of destruction. Some penalty has been made for those users who violate the rules and regulation of this Community Forestry. The rule has allowed entering into the forest to bring only leaf litter, fodder but the rule has not allowed entering into the forest to bring firewood, timber for agricultural equipment and other basics products of forest without notice of the institution. Users who involve in the devastation of forest act supposed to get penalty in accordance with his/her nature of crime. Depending upon the offence items, Satashidham CFUG has made two types of penalties; penalty for minor offence and penalty for major offence. Detail has been given as following:
Table 6: Penalties for Minor Offences
| | |
| --- | --- |
| Offence items | Penalties |
| Fire wood collection without Permission | Rs. 15 to 100 |
| Timber cutting | Depending upon quantity |
| Damaging for seedling and sapling | Rs. 100 to 500 per seedling |
The above table shows that there are different rate of fines in minor offences for separate penalty. The rate of fine for damaging of seedlings and saplings is high than other penalties.
The types of major offences and its corresponding penalties have been given in the following table:
Table 7: Major Offences and Penalties
| | |
| --- | --- |
| Major offences | Penalties for destruction |
| Hunting (small bird to big animals) | Rs. 10 to 100 or File case to District Forest Office |
| Fire hazards | Rs. Office 500 to 1000 or File Case to District Forest |
| Land encroachment | 50 to 500 or File Case to District Forest Office |
| Digging soil and stone | 100 to 500 or Inform District Forest Office for Punishment |
The above table shows the list of major offences. Offender who is getting punishment by Forest User Committee should pay fines within seven days. Who do not pay the fines is again punished by the decision of user group. Any weapons or equipment used in the illegal activities are confiscated by the CF.
The fine imposed to the violator is normal rate in initial but gradually increases if the offense is repeated. Finally s/he can expel form the group. In the case of a non-user, the charge is double than of the primary users of Satashidham CFUG
The executive committee frequently conducted various training and awareness programs to the entire users of community forest. Besides, DFO also provide various types of training to executive members and FUG for better management, protection, development and utilization of the forest products.
Most of the forest area of this CF is natural trees of Sal, karam, sisau, khair, hade, asare, and bamboo and so on. Satashidham CFUG were found to be performed diffe0rent plantation program in open area of CF like Chiraito, Kurilo and some other medicinal herbs. The necessary suggestion are material have been provided by DFO.
4.3. Income Source and occupation:
4.3.1. Agriculture and husbandry:
Most of the people in Satashidham CFUG depend upon agriculture for their household income. They are free for using fodder and firewood from the community forest livestock rearing is also is a major source of income. In the study among 31 houses 51.15 percent households were found to be involved in agriculture and husbandry.
4.3.2. Foreign Employment:
Unveil the fact people are being attracted in foreign employment nowadays, most of the people in this study area are being tentative towards agriculture and husbandry. Some of them were found to be returned from foreign employment and started doing something better in agriculture with new ideas and techniques. So, the new generation people of this area are also less interested in foreign employment. Out of 31 household only 27.28 percent were involved in foreign employment.
4.3.3. Other:
Beside agriculture and husbandry, most of the people are involved in foreign employment and government services. As most of the people are local resident of the area, two people from same house are involved in both government services and agriculture. Out of 31 household 27.28 percent were depending on government service for source of income. Similarly, it is interesting to note that 3.03 percent households were found to be depended on pension and trade and business, and 6.06 percent in wage labor each.
The households' involvement in different income sources and their corresponding contribution have been presented in the following table:
Fig 7: Occupational distribution of sampled houses
4.4. Change in attitude:
Satashidham CFUG has gained much popularity because of its successful conservation, utilization, management and development of forest resources. However, some constraints are still in the village but most of the people have taken the role of community forestry is extremely important in local development. They are found more conscious and aware about the importance of forest. The users' attitude, skill and knowledge have been changed after the formation of community forestry users group. The revenue of the community forest is used in different community development activities like construction of school building, small wooden bridges, providing wooden pole for electrification, stone-covered road construction, building of temple and construction of drinking water tank. Satashidham CF has become success to integrate the three different castes/ethnicities in unity in diversity. As a result, people's participation in the activities of community forest is becoming stronger than previous years in shivasatakshi.