Easiest way to add Infolinks ads to website. Alternatives of adsense.
Adsense not approved on your site? want more earnings than adsense?
If your answer is yes then you are in correc t place. Follow the below steps:-
Build your website either paid or free website and hosting. Add more than 10 posts .(To make website and host it please view my previous posts.)
Now go to infolinks.com and signup using gmail or facebook account and add your website without making any mistake.
Now add the given code to the website or add wordpress plugin if you are wordpress user.
wait 1-2 days for approval.
after approving manage ads settings to show your desired ads.
Infolinks gives payment for ad views too not only ads click like adsense.
Donot self click.
25$ is needed for payment charge so this is not good about infolinks.
Thank you for using infoliks. any questions be free to ask.
Review – Infolinks [In-Text ads]
BY MAYUR · PUBLISHED JANUARY 14, 2010 · UPDATED JANUARY 14, 2010

Here is an appealing offer from Infolinks, one of the most popular In-Text advertising network (PPC ads) worldwide. You just need to share your experience with Infolinks by writing an original review about them on your blog.
My Experience with Infolinks –
To be frank, I've recently implemented Infolinks ads on this blog, though I had its account before. I always felt that inline text ads can irritate my readers but that's not the case with Infolinks. They are attractive, fast and pay the highest in comparison to other In-Text ad networks.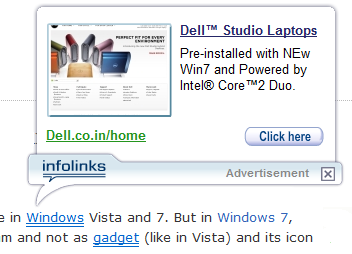 Infolinks shows ads related to your content and it's very easy to integrate them on any site or blog. They provide effective support to their customers. Nowadays, we can see lot of publishers quitting Kontera and moving over to Infolinks. They are precise in making timely payments and don't charge anything when we cashout via PayPal.
At last, I want to say that 'Infolinks is the best way to monetize your blog and earn higher revenue from In Text Ads'.
PRIZES –
On January 31st deadline, the top review will win the new Google phone – Nexus One. The second and third best reviews will win a Nintendo Wii console. The first 10 posts to be published will automatically win cool Infolinks mugs.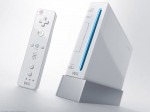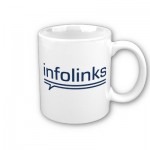 Hurry up: Just publish your review about Infolinks and make sure to include the video below: See more information here.
Hope I can win any of the prizes described above