Facebook Videos Monetizing
FACEBOOK WATCH: – FACEBOOK WATCH THE NEW WAY TO EARN LOTS OF MONEY BY CREATING VIDEOS AND monetizing THEM SO RECENTLY SOCIAL MEDIA PLATFORM FACEBOOK HAS LAUNCHED THEIR FACEBOOK WATCH PROGRAM WHERE THEY WILL BE FIGHTING WITH YOUTUBE BECAUSE FACEABING PEOPLE TOEOPE PIRABEPEOPLE MONOPOLE TO PEOPLE MONCEBOOK PEOPLE ON THE TOPE VIDEOS ON FACEBOOK.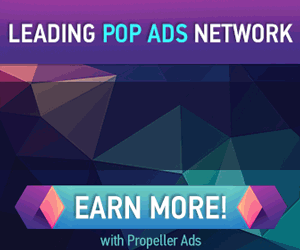 SO IF YOU GUYS WANTED TO KNOW MORE ABOUT THIS FEATURE THAN SIMPLY READ THE FULL ARTICLE AND IF YOU GUYS FOUND MY ARTICLE INTERESTING THAN SIMPLY SHARE THIS ARTICLE WITH YOUR ALL CREATOR FRIENDS
FACEBOOK WATCH
RECENTLY FACEBOOK HAS LAUNCHED FACEBOOK WATCH PROGRAM WHERE YOU CAN EASILY UPLOAD AND MONETIZE YOUR VIDEOS AND EARN LOTS OF MONEY FROM YOUR VIDEOS EARLIER BEFORE LAUNCHING OF FACEBOOK WATCH THERE ARE NOT MANY BIG COMPANIES WHO HAVE THIS TYPE OF PROGRAMS SO USERS MON MONEY ON PROGRAMS SO MONEY FROM THEIR VIDEOS BUT NOW AFTER FACEBOOK WATCH PROGRAM THINGS ARE GOING TO BE VERY RISKY FOR YOUTUBE
ONE YEAR AGO FACEBOOK LAUNCHED THIS PROGRAM FOR ONLY FOUR COUNTRIES BUT AFTER ONE YEAR THIS PROGRAM IS GOING TO BE LAUNCHED WORLDWIDE FACEBOOK OWNER SAID. FOR NOW, THIS PROGRAM IS GOING TO BE LAUNCHED IN 22 COUNTRIES INCLUDING INDIA AND MANY MORE. THE INCOME SHARE IS SAME AS YOUTUBE YOU CAN GET 55% AND FACEBOOK WILL GET 45% REVENUE. BUT THERE ARE FIVE CRITERIA WHERE YOU CAN MONETIZE YOUR FACEBOOK PAGE
ELIGIBILITY FOR FACEBOOK WATCH
SO IF YOU GUYS ALSO THINKING TO PARTICIPATE IN THIS PROGRAM YOU NEED TO CLARIFY FIVE POINTS TO ENABLE MONETIZATION ON YOUR FACEBOOK PAGE THESE FIVE CRITERIA ARE AS FOLLOWS
YOU MUST HAVE FACEBOOK PAGE
FOR MONETIZING YOUR FACEBOOK PAGE YOU HAVE TO GET 10000 FOLLOWERS OR LIKES ON YOUR FACEBOOK PAGE
VIDEO LENGTH SHOULD BE MORE THAN 3 MINUTES (SHORT VIDEOS ARE NOT GOING TO MONETIZED IN THIS PROGRAM)
YOU MUST HAVE 3000 WATCH TIMES ON YOUR FACEBOOK PAGE
AVAILABILITY IS V CRITERIA FOR THIS PROGRAM BECAUSE THIS PROGRAM IS ONLY AVAILABLE IN 22 COUNTRIES BUT AFTER SOMETIME THIS PROGRAM IS GOING TO BE LAUNCH IN WORLDWIDE
SO THESE ARE THE FIVE CRITERIA'S TO MONETIZE YOUR FACEBOOK PAGE AND EARN MONEY.
SO THAT'S ALL FOR TODAY GUYS I HOPE NOW YOU ALL UNDERSTAND THAT WHAT IS FACEBOOK WATCH AND HOW TO MONETIZE YOUR FACEBOOK PAGE AND EARN MONEY FROM THIS PROGRAM IF YOU GUYS FOUND THIS ARTICLE INTERESTING SIMPLY SHARE THIS ARTICLE WITH YOUR FRIENDS SO THEY WILL ALSO BE ABLE TO MONETIZE THEIR FACEBOOK PAGES AND EARN MONEY FROM IT