Community forest- literature review
CHAPTER-2: LITERATURE REVIEW
The Decentralization Act of 1987 introduced the concept of "User Groups" for local control of resource management and development. CF is a term used to describe forest resources. The CF program build on local peoples' and technician', knowledge using the participatory approaches to improve the organizational structures and managements of trees and forest resources (FAO, 2000). The latest Forest Act was launched in 1993, Act 1993 defines CF as any part of national forest which is handed over by DFO to Users Groups in the form of CF as prescribed entitling to develop, conserve, use and manage the forest products independently by fixing, their prices according to the work plan (HMGN, 1993).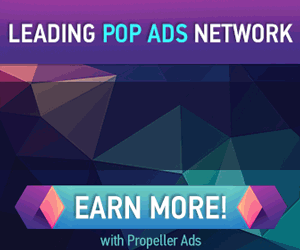 During the period of Rana ruler in Nepal, the resources were the private property of Ranas especially in terai region; the accessible forest of Terai has good commercial value. So, the Terai Forest was totally controlled under the Rana Rulers. The government was failed to manage the forest resources through bureaucratic machinery up to 1976. After that a remarkable event was taken place in the history of His Majesty's Government of Nepal (HMG/N) implemented Community Forestry Development Program (CFDP) in 1978 to encourage initiatives of local people in the management of the forest resources. HMG/N began CFDP's first phase in 1980 (Bhatia, 1999).
Community Forest Program was launched in 29 districts up to mid-1980s. Initially, Panchayat Forest and Panchayat Protected Forest were handed over to the local political body "The village Panchayat" that was responsible to take care of the forest. In 1980s the concept of User Group was introduced. Now, Community Forestry Program covers almost all hilly districts of Nepal. The most of the forest areas were handed over to communities and its considerable success in the hills earned a lot of recognition internationally (Pokhrel, 1999).
Management of common forest resources was well developed in England by the middle Ages with clearly defined use and ownership right and such rights already dated from time immemorial (Baniya, 2000).
Pursuant to the data of Community Forestry Division (2008), some information about forestry related information in Nepal is as following.
Number of districts involved in CF P: 75
Total Forest User Group formed: 13718
Benefited Household by Community Forest: 1564799 (40.70 %) of the total population
Total Forest Area: 5,938,933 ha
Potential Community Forest Area: 3420412 ha
Potential CF area handed over: 31.81 % ha
Community Forest handed over: 1,129,957.77 ha
Average number of committee members: 11.76 per committee
Average women committee member: 2.79 per committee
People's participation is the most essential feature of Community Forest. Community Forest has gained high level of popularity in Nepal. The institutional arrangement and policy behind this program is quite good in the sense of people's participation and empowering the people could be effectively put into practice. It is realized that people's participation is the best way to achieve the objective on effective protection and management of forest research. It is suggested for popular participation that exiting local particles, institution, organization structure and local use group should be recognized. People should be convinced that they are not only the protector but immediate beneficiaries as well. Effective participation can be further increase if people are well informed about the program and sense of belonging is created through motivation and awareness (Chherti and Panday, 1992)
Community participation is now generally taken as a necessary precondition to the successful implementation of any renewable or rehabilitation project. Community participation is generally agreed to be important for the long term success of local resource management system (Joshi, 1995).
During the latter half of the 1970, the concept of people's participation in development become more popular and fashionable as oppose to the "top-down" approach (Joshi 1995).
The concept, People's participation has been used since ancient time of Plato and Greek philosopher in public affairs especially in political science. Participation on those days was merely a matter of voting, holding office, attending public meeting, paying taxes and defending the state. The meaning of participation however has changed with the passes of time. Participation of people in the affairs of the state is necessary for modern welfare state. The participation ideology "bottom-up" approach is originated in reaction to colonial Bureaucratic failure in 1950s (Rahnema, 2000).
World Bank also realized the participatory development approach due to far less achievement on expected output from billions spent on development project through "top to bottom" approach of development. The concept, people's participation has become a politically attractive slogan; it is perceived as instrument for greater effectiveness as well as new source of investment (Rahnema, 2000).
The Forest User Group is an institution based on the concept of "common property". The Forest User Group is known common property resource institution that is group of people share specified use right. The Forest User Group (FUG) is focus subject of Community Forest, which recognizes local user right and practices to considerable extend (Gilmour and Fisher, 1991).
"When a person is of low caste of disadvantaged, he or she does not easily mingle with the rest of the community and will have a low profile and therefore may not know what is happening around the village and so miss the chance to be included in the user group. Sometimes low caste people do not speak out in community dominated by high caste people. As a result, when a user group is formed such disadvantaged persons are left out. Later on at the time of benefit sharing, the conflicts will surface" (Shrestha, 1994).
The Forest Users Management Committee have total right to fix price of their forest products, they can use forest products for their collective benefits and use surplus income in forestry development as well as community development work. These authorities can be practiced in a way that should not be affected on sustainability of forest. Third phase is implementation phase that includes carrying out approved forest management activities by the Forest User Group. Last phase is the review of operational plan at the request of Forest User Group of expiry of the operational plan after five years. It is continuous process. The first two phases are concerned with the formation of Forest User Group and the rest two are concerned with the strengthening of the Forest User Group (Karki et al, 1994).
Community Forestry planning process prescribed four separated phase to form Community Forest or Forest user group. Identification of Forest User Group is the first phase of Community Forest handover process. In this process, the field staffs within the village determined the real users of a particular forest by discussion and checking. Community Forest Extension worker need to debate more time with the forest users in this phase. The process also identifies Socio technical information about the use of forest and Community Forestry area (Joshi, 1995).
According to (Lamichhane, 2000) through the Community Forestry Program following rights are given to the Forest User Group:
There is no limit of forest to be handed over as Community Forest to Forest User Group that depends upon their willing and capability.
Forest User Group must be registered at District Forest Office with their constitution and manage the Community Forest according to their operational plan approved by District Forest Office.
Forest User Group can freely fix price, transport and market ad forest products from Community Forest.
Forest User Group can grow long term cash crop applying inter cropping system inside the Community Forest.
Forest User Groups allowed establish forest based industry that can be run with the raw material yielded by Community Forest.
Forest User Group utilize the fund generated through the sale of forest produce in a development work but amendment of Forest Act 1993 make compulsion to utilize 25% fund in forest management work.
Forest User Group can take action to the members of Forest User Group who break the rule of the constitution or operational plan.
Forest resources are essential for rural people. They are depending on forests for the supply of fodder, fuel, wood, timber, herbs, medicines and other forests products, which are essential for their daily life. Many local populations have understood the multiple benefits for their livelihoods obtained from forests and traditionally they are coming to give protection and conservation of forests for the supply of their needs (Glimour and Fisher, 1991).
Community forestry has evolved to establish management of forests at local level. Rural communities have had significant achievements in meeting their forestry needs, generating and utilizing funds for community welfare, and conserving the forests as well. However, the management of community forestry will be at risk if the existing institutional arrangements within the use group are not improved and user groups do not strive to attain a suitable security for subsistence is for migrated marked economy (HMG/N, 1993)
Community forests handed over the user groups are being used only for fodder fuel wood and so on. The most visible from of participation is protection work. In many community forests, the used decide that protection work should be carried out in turns (Shrestha, 1996).
Forests provide the mineral, nutrients, and energy that are essential for the survival of farming system. Forests provide timber and poles for constructing houses and animal sheds and wood for making household and farming tools. Forest product, timber is also used for various local development activities such as building schools, health posts, wood bridges, and so on. People use forest areas to obtain other product for direct domestic consumption and income generation. Honey, mushrooms, birds, animals, fish, and plants are used as dietary supplements (Bhatia, 1999).
The forest is one of the most important natural resources of Nepal. Forest resources play a major role in the development of human society. Thus, the forest is closely interrelated to human beings. Meanwhile, human's development history was started from forest. The importance of forest products has been increasing day by day for all (CBS, 2001).
Although, Community Forestry Program is effective participatory of Nepal, It is not out of debate. One of the major issues of debate is revenue from forest especially in Terai. Baral ,Subedi and Pokhrel, had discussed the issue of revenue from Terai Forest in the process of Community Forestry Program. They argued that there is a need of a new model of forest management in Terai then in the hill forest. They suggested a new model should ensure Community Forestry's contribution to the national treasury without effecting local enthusiasms for participation. "Success can be achieved through the joint efforts with community and Department of Forest. This could be done by sharing the revenue between two parties" (Pokhrel, 1999). Next debate is about land tenure ship. Government has given full use right of forest products to users but not land tenure ship. This provision may develop low confidence towards Community Forestry Program. Users may feel whether government take the Community Forestry back from the users group and revert to national forest (Shrestha, 1994).
Although, there are some debate and conflicts during the process of Community Forestry in Nepal, the Community Forestry Program in general is one of the successful forestry programs of Nepal (Joshi, 1995).
Next major debate is about nuclear guideline where the objectives of Community Forestry is only to fulfill subsistence need of forest produce or whether it may commercialize the Community Forestry by permitting installation of wood based industries in sustainable way (Shrestha, 1996).
Community forestry program is a "bottom to up" participatory program. Participation in decision making, implementation and benefit sharing are main components of it. The following conceptual framework has been developed to study the Satashidham Community Forestry User's Group.
In this study people's participation in the activities of community forestry, general assembly and meeting, formation of users group, selection and structure of executive committee, collection of grass/fodder/timber like forest products, penalties, reward, silviculture practice, plantation, sharing of benefit and so on, are taken as independent variable which protect and well manage the forest.