Community forest, result and discussion
CHAPTER-5: RESULT AND DISCUSSION
Satashidham Community Forestry has 180 primary users and 12 users' group managing 311 hectares forest area. Primary users and users' group are classified on the basis of right of access and usage. Primary users are real users of the forest. Users' group of Satashidham CF is the village level committee of users. Each village has one committee of user group. Forest Users Committee plays a significant role in protecting and managing the forest with the help of participants' people. People have to follow prescribed rules, regulation and operational plan of community forestry. If management committee needs to change the constitution of forest and add new rules than they have to call general assembly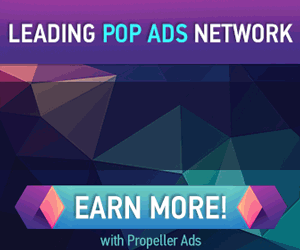 Satashidham CF has provided some income generation techniques by organize training with the collaboration of DFO which help people to medical plants. Some users knew the importance and economic value of medical plants. As a result of it, some users, consulting related technician, planted some medicinal plants inside the forest by using their progressive knowledge. Forest user groups are happy with the management team of forest but the penalties for the protection of forest are too low so people are not afraid enough to break the rules which may cause harm to the forest.
Finally, it would like to unveil the fact that the indigenous knowledge and traditional practice of local people have played a vital role in environmental management in the achievement of sustainable development by using the forest's resource. So, local people's effective participation in community forestry in Satashidham CFUG is very popular, successful, important as well as essential to sustainable development of Shivasatakshi municipality.
Income Source and occupation:
From this study it was found that highest number of people was involved in agriculture i.e. 51.51 percent in Satashidham CFUG. Beside agriculture and husbandry, most of the people are involved in foreign employment and government services. As most of the people are local resident of the area, two people from same house are involved in both government services and agriculture. Out of 31 household 27.28 percent were depending on government service and foreign employment for source of income. Similarly, it is interesting to note that 3.03 percent households were found to be depended on pension and trade and business, and 6.06 percent in wage labor each.
Change in attitude:
This study shows Satashidham CFUG has gained much popularity because of its successful conservation, utilization, management and development of forest resources. However, some constraints are still in the village but most of the people have taken the role of community forestry is extremely important in local development. They are found more conscious and aware about the importance of forest. The users' attitude, skill and knowledge have been changed after the formation of community forestry users group. The revenue of the community forest is used in different community development activities like construction of school building, small wooden bridges, providing wooden pole for electrification, stone-covered road construction, building of temple and construction of drinking water tank. Satashidham CF has become success to integrate the three different castes/ethnicities in unity in diversity. As a result, people's participation in the activities of community forest is becoming stronger than previous years in shivasatakshi.
Satashidham CFUG has been performed several community developments activities with the help of its income and funds. It is found to be collected fairly large amount of money in their fund. Savings amount of income and funds are used in different community development activities (social reforms and public constructions) like building office for self, construction of schools, construction of local road, electrification, building volleyball ground, improving water supply and sanitation situation in community, school maintenance and furniture supply, supporting to the establishment of biogas plant.