Energy resources thesis– Methods and methodology
3.1 Study Area
Ratuwamai is a municipality in Morang district in the Koshi Zone of South-Eastern Nepal. It is located in 26.64°N latitude and 87.59°E longitudes.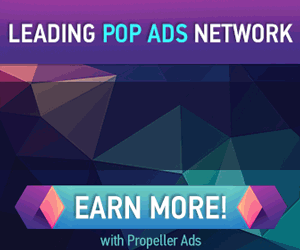 This municipality is developing area with many facilities that include Health Care, Communication, Education, etc. At the time of the 1991 Nepal Census, it had a population of 17,193 people living in 2199 individual households. According to the census 2011, total population of this municipality after merging two VDCs is 49808. The Municipality consist 17 wards. Among this the study area of this work is ward no. 5.
Figure 1: Study Area (Source: www.ratuwamaimun.gov.np, 2021)
3.2 Research Design
The study was focused in the energy consumption scenario of the study area. The research study for this design was illustrative, analytical and descriptive. Data was collected from multiple sources using appropriate techniques and the various socio-economic and environmental aspects was explored and explained.
Figure 2: Research Design
First of all, survey was designed and questionnaire and interview schedule was developed. The nature of data was both quantitative and qualitative form. Primary data were collected through questionnaire survey, focus group discussion, key informant interview and observation. A selective judgment sampling method was adopted to collect data. After data collection it was analyzed using Microsoft Excel.
3.3 Data Collection:
A combination of research methods including desk review, key interviews, direct field observations and a household survey was employed to undertake the study. Information from respondent of different age and ethnic group was taken. On the basis of sources of information, data were collected by performing different activities. Both qualitative and quantitative data were agglomerated in this study. The qualitative study was useful to collect data regarding the social, cultural and economic matters. The qualitative research approach includes interviews and Focus Group Discussion (FGD). District profile records about people's livelihood were also reviewed whereas; the quantitative research component was household survey of population falling in the sampling units. The people access to resources and their current scenario in the energy consumption was the quantitative survey document.
Primary data was collected from interviews, interviews using questionnaire (Appendix 1) was administered to the sample unit about their trends of energy using in their daily activities. Secondary data was collected from the relevant journals, magazine articles, books, web sites, thesis reports, official records and topography map from the department of survey.
Primary Data Collection
Primary data was collected through household survey, key information interview and Focus Group Discussion.
Key information Survey: Key information survey is done among the active bodies involved in the management of waste. This includes officers of district development committee, Municipality, Village development committee.
Questionnaire Survey: By questioning and dealing with the related topic we can collect the data and information from respondents. For this a detailed structured questionnaire was prepared. The 10% of households was involved in the survey through random sampling method.
Secondary Data Collection
The literature review or narrative review method was used for the collection of information related to the topic of interest. For these reliable science journals was reviewed. Similarly, different books, articles, recorded data from municipality office were gathered to be analyzed to support the outcome.
3.4 Data Analysis
Results Presentation was done with processing of data with editing, classification and tabulation of collected data in order to make them amenable to analysis. Observations were presented into tables, charts, and graphs. MS-office 2010 was used for further interpretation of data.