The Best Netflix Movies to Stream Right Now
Looking for something worth watching? With thousands of TV shows and good movies on Netflix to choose from, finding the perfect film on the best streaming service can be a real pain. Luckily, we've gone and done some extensive research for you and found the best Netflix movies to stream right now.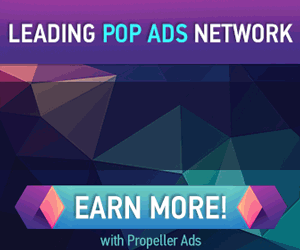 If you're looking for films to watch on other platforms, we've also found the best Amazon Prime movies, best Disney+ movies, and best Hulu movies for May 2021.
Mank (2020)
With more Oscar nominations in 2021 than any other film, Mank held 10 nominations and is a film feat of historic proportions. Herman J. "Mank" Mankiewicz (Gary Oldman) is given a deadline to finish the screenplay for Orson Welles' Citizen Kane, and must also deal with old Hollywood politics, corruption, and debilitating alcoholism. Filmed in a style reminiscent of the classic Welles films–for which it won best cinematography and production design–this film goes above and beyond its goals, and is one of David Fincher's best films to date.
Director: David Fincher
Main Cast: Gary Oldman, Amanda Seyfried, Lily Collins
Runtime: 131 minutes
IMDb Rating: 7.0
WATCH NOW
Extraction (2020)
Lots of violence and big explosions, Extraction is a whole lot of fun and one of the best-choreographed stunt works of last year. When black-market mercenary Tyler Rake (Chris Hemsworth) is hired to save an imprisoned warlord's son, the stakes rise exponentially as more and more local gunrunners and traffickers learn of the situation. Fulfilling the vision of veteran stunt coordinator/first-time director Sam Hargrave is quite an accomplishment, which makes it a contender for one of the best Chris Hemsworth movies if you don't include Marvel.
Director: Sam Hargrave
Main Cast: Chris Hemsworth, Bryon Lerum, Ryder Lerum
Runtime: 116 minutes
IMDb Rating: 6.7
Ma Rainey's Black Bottom (2020)
Based on a play by August Wilson comes a fictionalized story of the very real "Mother of the Blues" Ma Rainey, as she and her band show us the faces of music, oppression, and soul. A difficult and heart-wrenching plot is just one of the many things that make this film a must-see for everyone, showing the audience that Ma Rainey cannot be controlled by the domineering studio figureheads, even in a time of extreme racial tension. Nominated for the incredible acting in leading role performances by the late and great Chadwick Boseman (his last role), and the powerfully emotional Viola Davis, this treasure won best costume design and best makeup and hairstyling in this year's academy awards.
Director: George C. Wolfe
Main Cast: Viola Davis, Chadwick Boseman, Glynn Turman
Runtime: 94 minutes
IMDb Rating: 7.0
The Departed (2006)
An Irish gang in Boston led by notorious Frank Costello (Jack Nicholson) is infiltrated by an undercover cop, William Costigan (Leonardo DiCaprio), while the very same police department has a mole of its own named Colin Sullivan (Matt Damon). The two infiltrators must do what they can to remain undiscovered, all the while looking to expose their counterparts. Based on the very real Boston Winter Hill Gang, this movie loosely re-tells the tales of Irish-American crime lord Whitey Bulger and his accomplice in the FBI, John Connolly, who was instrumental in the evasion of Bulger's arrest for many years.
Director: Martin Scorsese
Main Cast: Leonardo DiCaprio, Matt Damon, Jack Nicholson
Runtime: 151 minutes
IMDb Rating: 8.5
The Trial of the Chicago 7 (2020)
A historic tale from writer/director Aaron Sorkin comes The Trial of the Chicago 7, a cautionary tale of power, resistance, and conspiracy. This film tells the story of the Chicago 7, a group of anti-Vietnam War protesters that are charged with inciting riots and conspiracy–as well as a swarm of extra accusations–go to trial and make history. Loaded with an appealing cast of characters as well as the leading man (Sorkin), this film didn't do so great at the Oscars this year, but still remains an important story from history.
Director: Aaron Sorkin
Main cast: Eddie Redmayne, Alex Sharp, Sacha Baron Cohen
Runtime: 129 minutes
IMDb Rating: 7.8
6 Underground (2019)
No need to add this to your list of best Ryan Reynolds movies, or any "best of" list for that matter, but it's a great visual spectacle if you're familiar with Michael Bay's line of work. Six individuals with exceptional skills are handpicked to delete their past and devote their lives to foiling the intent of supervillains, free from the restrictions of typical well-doers that could well start a world war with this behavior.
Director: Michael Bay
Main Cast: Ryan Reynolds, Mélanie Laurent, Manuel Garcia-Rulfo
Runtime: 128 minutes
IMDb Rating: 6.1
The Hateful Eight (2015)
Available in the original 168-minute slow burn, or the extended version cut into episodes, The Hateful Eight is definitely one of Quentin Tarantino's best films. An unlikely group of old west strangers ends up stranded in a cabin during a harsh snowstorm, but nothing is as it seems in this situation. Full of expected violence and witty banter, this film leans heavily toward the latter, leaving some audiences impatient with its suspense.
Director: Quentin Tarantino
Main Cast: Samuel L. Jackson, Kurt Russell, Jennifer Jason Leigh
Runtime: 168 minutes
IMDb Rating: 7.8
What Happened to Monday (2017)
Jumping forward to the future: What Happened to Monday is set in a society with a strict one-child policy, which is enforced by an armed and dangerous federation army. A group of identical septuplets (Noomi Rapace) attempt to live a single life as one, all assigned to and named after a day of the week. When Monday suddenly goes missing, it's up to the rest of the family to find her and stay alive.
Director: Tommy Wirkola
Main Cast: Noomi Rapace, Glenn Close, Willem Dafoe
Runtime: 123 minutes
IMDb Rating: 6.9
Jim & Andy: The Great Beyond – Featuring a Very Special, Contractually Obligated Mention of Tony Clifton (2017)
This incredibly powerful and reality-bending Netflix documentary chronicles the filming and acting processes behind the film Man on the Moon, where Jim Carrey delves deeply into his own psyche years after his spiritual and mental separation from the "character" of Jim Carrey and into the characters Andy Kaufman and Tony Clifton. Throughout this film, we see hours and hours of behind-the-scenes footage on set, where Carrey (Kaufman) loses his perception of self and even experiences visceral, tear-jerking moments with the real people who were close to Kaufman. This film is one of the best Jim Carrey movies to learn about him as an actor, a character, and a vessel, all of which become ambiguously melded together in a somewhat melancholic showing of sheer talent and wavering identity.
Directors: Chris Smith
Main Cast: Jim Carrey, Danny DeVito, Milos Forman
Runtime: 94 minutes
IMDb Rating: 7.7
Superbad (2007)
A crude and endlessly classic comedy, Superbad is probably the most popular work of comedy produced by writers Seth Rogen and Evan Goldberg in their prime. Two sexually obsessed high school students Seth (Jonah Hill) and Evan (Michael Cera) and their strange friend Fogel (Christopher Mintz-Plasse), are not the coolest in school, but when they get a chance to supply a party with alcohol, every inconvenience imaginable will stand in their way. Written at a very young age (and refined at a later date) about their own personal high school experience, this is a fine story describing how and where Rogen and Goldberg undoubtedly developed their sense of humor as the not-so-cool kids.
Directors: Greg Mottola
Main Cast: Michael Cera, Jonah Hill, Christopher Mintz-Plasse
Runtime: 113 minutes
IMDb Rating: 7.6
Dances with Wolves (1990)
Dramatic, intense, and long-winded, Dances with Wolves is a western-style civil war epic that is definitely worth the watch. When a civil war lieutenant, John Dunbar (Kevin Costner) sees the tragedies of war and the destruction that his people cause, he chooses to live out his life with a tribe of Lakota Native Americans.
Director: Kevin Costner
Main Cast: Kevin Costner, Mary McDonnell, Graham Greene
Runtime: 181 minutes
IMDb Rating: 8.0
Uncut Gems (2019)
A Safdie brothers treasure, Uncut Gems is an emotional and gritty thriller starring the unlikely Adam Sandler, who shines in a new genre of torrential anxiety. With a legendary score designed to keep the audience's rapt attention, we follow a crafty, talkative jeweler through the streets of New York as he attempts to win big, or else lose it all.
Director: Benny Safdie, Josh Safdie
Main Cast: Adam Sandler, Julia Fox, Idina Menzel
Runtime: 135 minutes
IMDb Rating: 7.4
The Irishman (2019)
This story follows Frank "The Irishman" Sheeran (Robert De Niro), a former labor union official and hitman as he recalls his past. With an emphasis on the disappearance of Jimmy Hoffa (Al Pacino), this biographical crime drama is worth a watch.
Director: Martin Scorsese
Main Cast: Robert De Niro, Al Pacino, Joe Pesci
Runtime: 210 minutes
IMDb Rating: 7.9
Casino Royale (2006)
The first of the Daniel Craig Bond films, Casino Royale threw him into the spotlight and redefined the epic movie series forever. Full of incredible action scenes (including an amazingly filmed on-foot chase scene through a construction site), classic Bond charm, and finally, a Bond girl (Eva Green) that is actually integral to the storyline, this film is a pleasant and thrilling addition to the universe.
Director: Martin Campbell
Main Cast: Daniel Craig, Eva Green, Judi Dench
Runtime: 142 minutes
IMDb Rating: 8.0
Marriage Story (2019)
This Netflix Original movie is a beautiful look into just how complicated marriage and family can be, dissecting a husband and wife in the middle of a divorce. But Marriage Story isn't all doom and gloom, it's an emotional story that shows that divorce doesn't have to mean the family can't stay together.https://r2.dotdigital-pages.com/p/6MG4-38R#https://www.themanual.com/culture/best-netflix-movies/
Director: Noah Baumbach
Main Cast: Adam Driver, Scarlett Johansson
Runtime: 137 minutes
IMDb Rating: 8.0
Lawless (2012)
Based on a true story and chock-full of familiarly talented faces, Lawless is an action drama with such powerful performances, you really won't want to miss it. The three Bondurant brothers who run an underground bootlegging operation are the masters of law and order in Franklin County, Virginia, until a downright wicked lawman (Guy Pearce) shows up and draws first blood, beginning a violent opposition with seemingly no end.
Director: John Hillcoat
Main Cast: Tom Hardy, Shia LaBeouf, Guy Pearce
Runtime: 116 minutes
IMDb Rating: 7.3
Hardcore Henry (2015)
Hardcore Henry is one of the most intense and unique action movies on Netflix you'll ever experience. The plot is fairly straightforward, Henry is resurrected with no memory and he must save his wife from a telekinetic warlord. The movie is shot entirely in the first person, however. Meaning you get to see from the viewpoint of Henry throughout the film.
Director: Ilya Naishuller
Main Cast: Sharlto Copley, Tim Roth, Haley Bennett
Runtime: 96 minutes
IMDb Rating: 6.7
A Futile and Stupid Gesture (2018)
Somewhat sad yet surprisingly informative, A Futile and Stupid Gesture is a story that nobody knew they needed to hear. Doug Kenney (Will Forte) is a brilliant comedy writer with a knack for silliness who–with help from his friend Henry Beard (Domhnall Gleeson)–starts the exceedingly controversial magazine series National Lampoon. Hilarious is another word to describe this movie, which is also heavily contrasted by utter sadness at times.
Directors: David Wain
Main cast: Frank Gingerich, Morgan Gingerich, Annette O'Toole
Runtime: 101 minutes
IMDb Rating: 6.8
Mr. Right (2015)
Happening upon this underrated movie after a penchant for action and comedy movies collides serendipitously with a love for rom-com. Mr. Right is fun throughout the entire film, and Sam Rockwell is an absolute treasure. The story follows a woman (Anna Kendrick) who is just coming out of a bad break-up. She meets a man who appears to be perfect for her in every way, but as it turns out, he's a former hitman. This action movie is one of the best on Netflix if you don't mind some ridiculousness.
Director: Paco Cabezas
Main cast: Sam Rockwell, Anna Kendrick, Tim Roth
Runtime: 95 minutes
IMDb Rating: 6.3
Always Be My Maybe (2019)
If you're looking for a good romantic comedy on Netflix, Always Be My Maybe is a great place to start. The story follows Sasha (Ali Wong) and Marcus (Randall Park), two people who everyone assumed would end up together. After reconnecting after 15 years apart, they begin to think maybe they are meant to be.
Director: Nahnatchka Khan
Main Cast: Ali Wong, Randall Park, James Saito
Runtime: 101 minutes
IMDb Rating: 6.8
The Social Dilemma (2020)
What are the effects of social networks on the human psyche? This Netflix documentary is a terrifying look inside how and why tech giants like Facebook, Twitter, and Google operate in the way they do. You get to hear from tech experts in different fields discussing the negative impact and polarizing nature of these attention-grabbing algorithms they created. You can find more content like this from our list of the best documentaries on Netflix.
Director: Jeff Orlowski
Main cast: Tristan Harris, Jeff Seibert, Bailey Richardson
Runtime: 94 minutes
IMDb Rating: 7.9
Batman: The Killing Joke (2016)
If you're a fan of good animation and voice acting, then this is a solid choice any day of the week. The story follows Batman as he hunts for the escaped Joker, and like a lot of the DC universe, it's darker than you'd expect. If you're more interested in TV shows, we've also found the best animated series on Netflix right now.
Director: Sam Liu
Main Cast: Kevin Conroy, Mark Hamill, Tara Strong
Runtime: 116 minutes
IMDb Rating: 6.4
Dolemite is My Name (2019)
This comedy follows the true-life story of Rudy Ray Moore (Eddie Murphy), a washed-up musician who transforms himself into a cult star. Dolemite is My Name is unlike any Eddie Murphy you may have seen but his top-notch performance will still have you laughing in this dramedy.
Director: Craig Brewer
Main Cast: Eddie Murphy, Wesley Snipes, Keegan-Michael Key
Runtime: 90 minutes
IMDb Rating: 7.3
Total Recall (1990)
If you're looking to watch more of the classics, this early '90s film is a great place to start. The story follows Douglas Quaid (Arnold Schwarzenegger), who has been having a recurring dream in which he journeys to Mars. To find out more about this dream, he purchases a holiday at a corporation that deals with memory implants. Naturally, Quaid remembers that he is actually a secret agent and must take down the evil Mars administration. You can also take a look at our list of the best Arnold Schwarzenegger movies for more like this.
Director: Paul Verhoeven
Main Cast: Arnold Schwarzenegger, Sharon Stone, Michael Ironside
Runtime: 113 minutes
IMDb Rating: 7.5
Stardust (2007)
If you find yourself in need of some fantasy action and romance, Stardust delivers all that and more. The plot follows Tristan Thorn (Charlie Cox), a young man living in a small countryside bordering a magical land. After professing his love for the village beauty, he sets out on a quest into the magical kingdom to retrieve a fallen star for her. But when he finds out the fallen star isn't just some lump of rock, things get complicated.
Director: Matthew Vaughn
Main Cast: Charlie Cox, Claire Danes, Mark Strong, Robert De Niro, Michelle Pfeiffer
Runtime: 132 minutes
IMDb Rating: 8.2
Monty Python and the Holy Grail (1975)
This classic 1970s British comedy from Monty Python, considered to be one of the best comedies of all time, follows King Arthur (Graham Chapman) and his Knights of the Round Table as they embark on a low-budget and absolutely absurd search for the holy grail. Comedy ensues as this medieval group of soldiers encounters a plethora of silly obstacles in their quest for greatness.
Directors: Terry Gilliam, Terry Jones
Main cast: Graham Chapman, John Cleese, Eric Idle
Runtime: 92 minutes
IMDb Rating: 8.2
Scott Pilgrim vs. the World (2010)
This action-comedy is unlike any other. Faced with the prospect of new love, Scott Pilgrim (Michael Cera) must face his new girlfriend's seven evil exes in battle in an effort to win her heart. If you like witty comedies with a dash of action, then dive into the world of Scott Pilgrim.
Director: Edgar Wright
Main Cast: Michael Cera, Mary Elizabeth Winstead, Kieran Culkin
Runtime:112 minutes
IMDb Rating: 7.5
A Clockwork Orange (1971)
Characteristic of Kubrick's films, this is one that you may only want to watch once. Shocking and visceral, A Clockwork Orange details the happenings of a gang in the future led by a sociopathic madman. When the leader Alex (Malcolm McDowell) gets imprisoned for one of his many terrible acts, he goes through with experimental therapy to accelerate his release, What he doesn't realize is how this method will affect him after the fact.
Director: Stanley Kubrick
Main Cast: Malcolm McDowell, Patrick Magee, Michael Bates
Runtime: 136 minutes
IMDb Rating: 8.3
Stranger Than Fiction (2006)
Stranger Than Fiction is one of Will Ferrell's more serious roles, but it still works as a comedy. The story follows IRS auditor Harold Crick as he goes about his life, only to be suddenly afflicted by narration just he can hear. Life only gets worse for him as the narration begins to affect his work, love life, and potential death.
Director: Marc Foster
Main Cast: Will Ferrell, Emma Thompson, Dustin Hoffman
Runtime: 113 minutes
IMDb Rating: 7.5
Pieces of a Woman (2020)
Tragic and heartbreaking, Pieces of a Woman is a deeply personal drama about loss, grief, and what it can do to a family. When Martha suffers a devastating loss from an attempted home birth, all other parts of her life suffer as she suffers through misery and what it means to live with her past. Nominated for best actress in a leading role, Vanessa Kirby brings audiences to tears with her performance, embodying the role of a deeply injured would-be mother. For those who have suffered something remotely similar, this may be a tough one to watch.
Director: Kornél Mundruczó
Main Cast: Vanessa Kirby, Shia LaBeouf, Ellen Burstyn
Runtime: 126 minutes
IMDb Rating: 7.1